Icy Energy Bars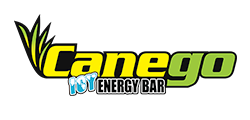 Canego is an Australian company that was formed on the Gold Coast in 2011 with the aim of making healthy products through the amazing nutritional grass called sugarcane.
With so many unhealthy products out there in the market, branded and targeted towards the youth the brand Canego was created.
Making healthy attractive while staying true to our motto of Fit, Fun and Funky.
Placing Canego in a space of its own where we feel as a company we are not competing but creating. Putting us in a good position with strong branding and most importantly healthy products, that we believe is the start of something special.